SysOne Process Engine
Each insurer faces different challenges. Build your ecosystem, guaranteeing fluid and dynamic interactions for your customers.
SysOne Process Engine connects the touch points so you can integrate services and deliver a great consumer experience.
The future starts right now.
Become a major player in a world that is constantly changing.
SPE is a set of services that acts as an intermediate layer between the Sysone Cloud Ready platform modules to extract, process and send data to different APIs.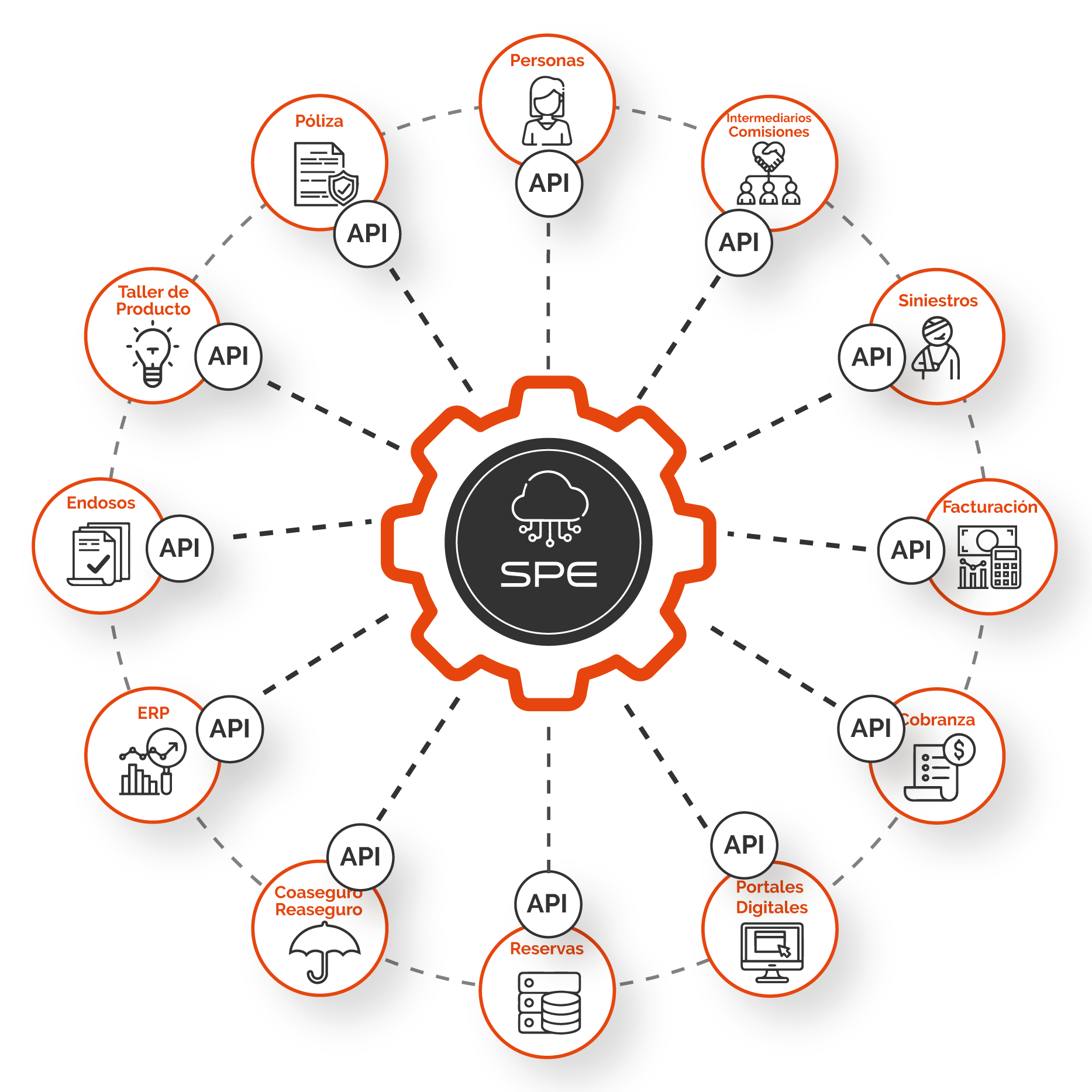 Forget vendor limitations, monolithic legacy systems, information silos and expensive outsourcing services with relative modularization.
Operate your insurance company according to your needs and those of your customers. Much more than a platform, SPE allows you to update your business model according to the new demands of an increasingly digitized economy.